City of Lausanne — Museum of Sexual Harassment
Creative campaign
Digital content
Film
Utilitarianism
2019
Nathan Saurer as Director
A campaign against street harassment is not allowed to go unnoticed. In Switzerland's Vaud canton alone, 72% of women say they have fallen victim to it. The City of Lausanne decided to take responsibility with other partners to fight against the phenomenon. We brought our brains together for weeks to find ideas that could really strike a cord.
This museum, never heard of it? No wonder, it's make-believe. It doesn't exist. Hmm, well actually it does, only you have to look at it to live it. Does that make sense? That doesn't make sense. Here, watch it, you'll get the gist. The whole concept was born with this simple idea that the phenomenon should belong to the past.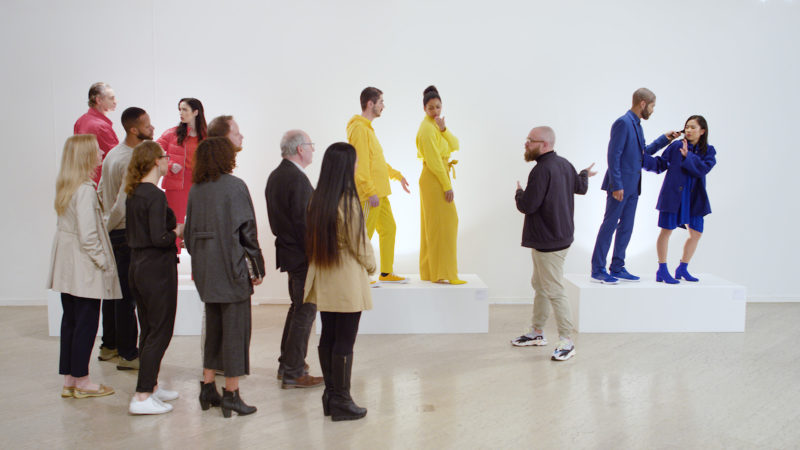 18'000

Shares in one week
1'000'000

views in one week
30+

articles published online
Recognized by the French secretary of state in charge of gender equality.
Credits
Client: Ville de Lausanne

Directors: Nathan Saurer (23bis), Cyril Jaunin (23bis)

Producer: Gabriel Saurer (23bis)

Concept: Cyril Jaunin (23bis), Yann Marguet, Nathan Saurer (23bis)

Writing: Yann Marguet

Editing: Cyril Jaunin (23bis)

Camera: David Baumann

Storyboard: Louis Morier-Genoud

Gaffer: Claudio Artieda

Set Design: Richard Ammann (23bis), Hélène Spycher, ArtFactory Graphics, Mathias Forbach

Sound: Julien Matthey

Stylism: Marie Romanens

Make-up: Elisabeth Peclard

Graphic Design: Shadya Bruttin

See all
Services
Naming
Creative strategy
Creative direction
Creative workshop
Copywriting
Art direction

Web development
Film production
Film Direction
Graphic design
Post-production
Print Design
Set Design
VFX & Compositing
Next project
 État de Genève — Forum Citoyen
Scroll