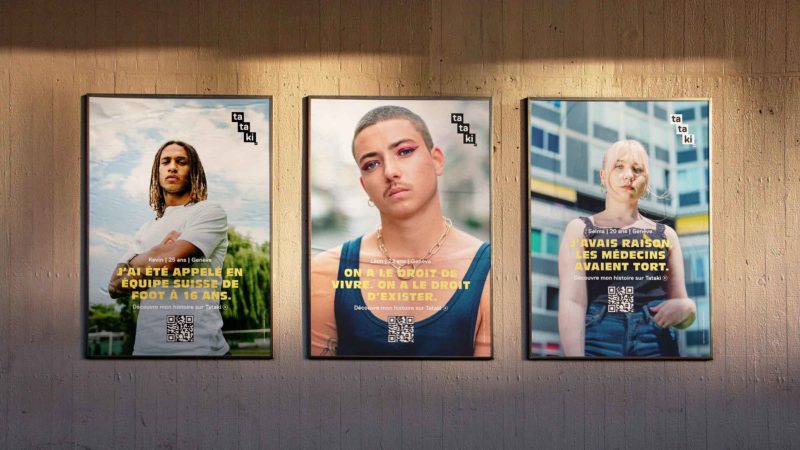 Tataki — Tataki est ici
Creative campaign
Film
Photography
Medias
2021
Nathan Saurer as Director
A trillion web series and the RTS decides to create a new one called Tataki. Crazy right? Totally. Off-the-wall, fast-paced, urban content for the young and the beautiful that spend their lives sharing the stuff they love. A huge success in the big cities, our job was to get the small town kids in on the action through this new campaign "Here on Tataki".
The big question
Reaching that audience was the cruncher. Who do they look at, listen to, follow, share? Themselves of course. We were out the door in a second, hitting their streets, cameras in hand. It wasn't long before we had a very cool lineup of stories just waiting to be told. Not your traditional casting call; this was for real.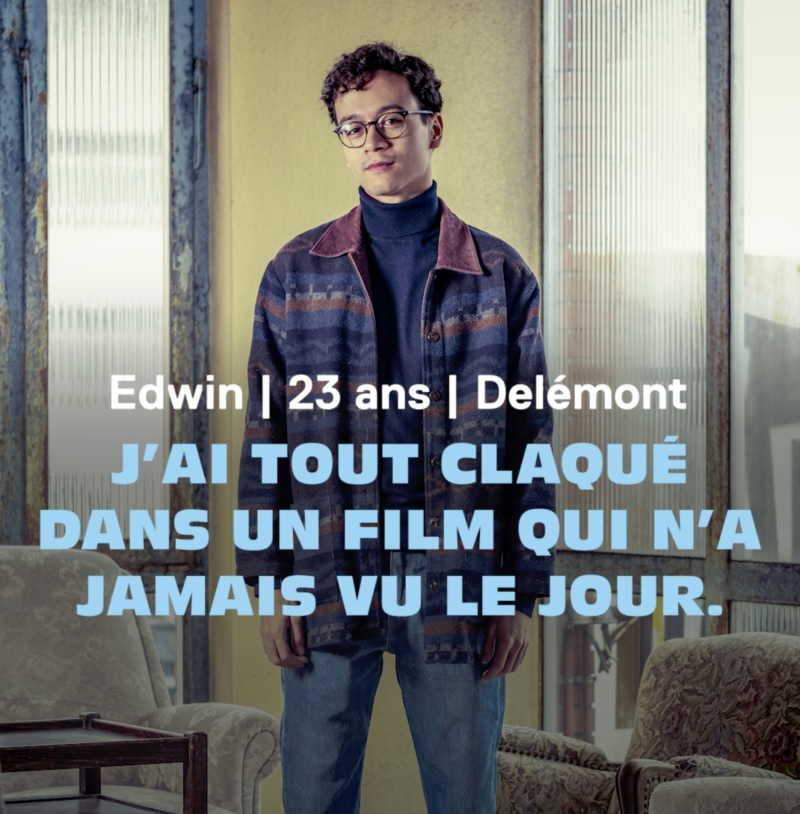 10 cities in French-speaking Switzerland, studied closely then selected for their potential for building new Tataki communities.
The campaign was a build up. 20 young people talking about their passions, struggles and projects, in their own words, in the place they live. We launched the posters first - portraits, a few words, Tataki - an invitation to watch for what was coming and where to look for it.
The videos were published on social networks next. We'd invited them to get behind the cameras on the shoots and the resulting footage gave our final cuts the intensity and authenticity we needed and the popular success their stories deserved. 
887

posters

126

content pieces
20 000

Likes

490 000

people reached
Credits
Producers: Alyssa Garcia, Gabriel Saurer (23bis)

Co-directors: Nathan Saurer (23bis), Julie Pellet (23bis)

Journalist: Alyssa Garcia

Diffusion Strategy: Horde.ch

Camera·wo·man·s: Nathan Saurer (23bis), Julie Pellet (23bis), Gabriel Saurer (23bis), Jeremy Gossiaux (23bis), Cédric Heckly (23bis)

Photographers: Nikita Thévoz and Maxime Genoud

Editors: Elise Gyger, Julie Pellet (23bis), Jeremy Gossiaux, Florent Gabbarini, Cédric Heckly (23bis), Julian Zimmerman (23bis)

Motion Design: Elisa Ciocca (23bis), Cyril Jaunin (23bis)

Graphic Design: Fanny Geiser (23bis), Maïlys Dütschler, Donovan Bernini, Julie Neuhaus

See all
Services
Creative strategy
Creative direction
Copywriting

Photograpy
Content production
Social Media Assets
Graphic design
Motion design & CGI
Post-production
Print Design
Next project
 Amnesty International — Yes means Yes
Scroll