Téléthon — Brand Image
Creative campaign
Motion design & CGI
Film
Utilitarianism
2019
Nathan Saurer as Director
Rome wasn't built in a day and the same goes for rekindling flagging interest in a cause, even when it's a worthy one. For the past three years, we've been working with Téléthon on their image and communication strategy to do just that, opening the doors to a better understanding of the needs and more importantly, genuine empathy for the subject.
Everyone is talking about it because it is real: compassion fatigue, the arch-enemy of all NGOs. Our remedy? Creativity, empathy, a passionate team (more about them below) and hard work. One step at a time.
70'000.-

in donations collected via the web platform
+ 30k

views on produced content
Campaign 2019 - Together, stronger than ever.
Our first media campaign for Téléthon was based on a simple idea; to illustrate the impact of donations, regardless of their size, and how they are distributed through the various components of the organisation. Our objective was to propose a full identity revamp while celebrating their mission; assisting medical research and providing social assistance for people impacted by rare genetic diseases.
Campaign 2020 - What is the Téléthon exactly?
Everyone knows or has at least heard of the Téléthon, but who really knows what they do? Demystifying to reassure was our approach, in collaboration with Thomas Wiesel, spokesman for the foundation in 2020. The whole picture was delivered in a 10-minute flash of precision humour, prickly irony and the bare facts. The audience comes away with a smile on their faces, hope in their hearts and the knowledge of exactly how their donations are used.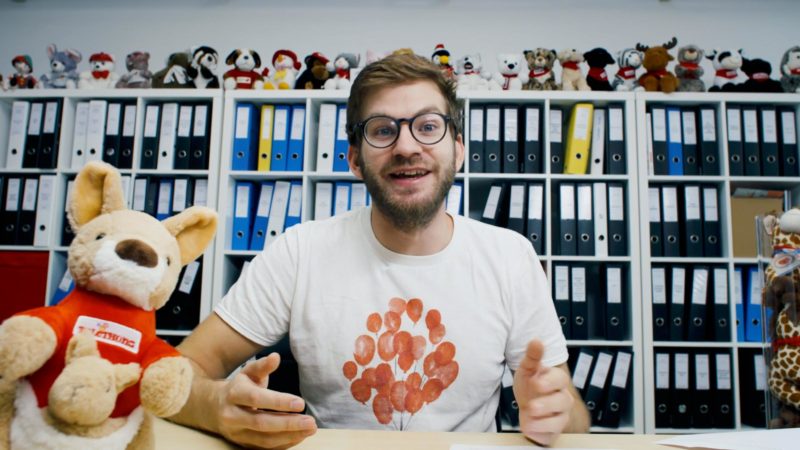 Campaign 2021 - Towards a happy end
We'd broached the subject of where donations go and the foundation's operational model, now it was time to focus on people with rare genetic diseases. A symbolic immersion that exposes the hardships these people face living in a totally inapt environment. We tried to illustrate these difficulties in order to prod the authorities to acknowledge their responsibilities and take action while making the general public understand that in an ideal world, the Téléthon would no longer exist…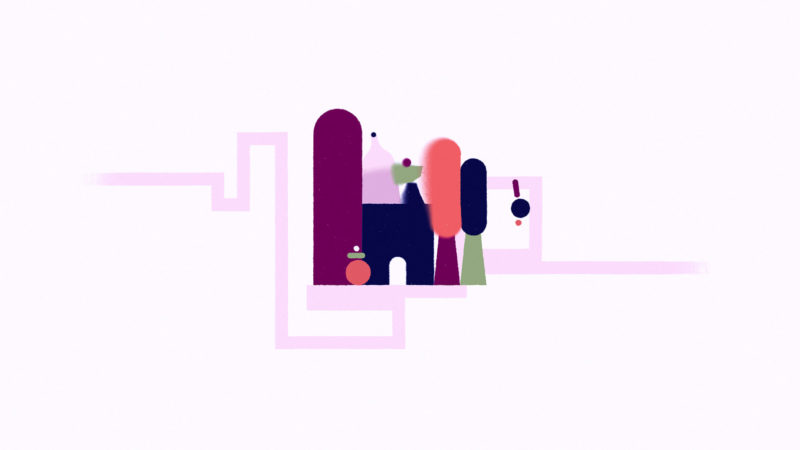 The success of all three of these media campaigns is closely linked to the relationships we built and nurtured with Téléthon and the independent artists and creative partners that brought their specific skill sets to each one. Trust, belief and respect are the driving forces behind each project. Our thanks are due to all.
Credits
Credits 2019

Direction: 23bis

Production: 23bis

Agency: 23bis

Art Direction: Get It studio

Website: Horde

Sound design: Julien Matthey

Director of Photography: Dino Berguglia

CGI: Part1


Credits 2020

Director: Nathan Saurer (23bis)

Producer: Manuel Ammann (23bis)

Script: Thomas Wiesel

Cast: Thomas Wiesel

Edit: 23bis, Sacha Porchet

Credits 2021

Agency: 23bis

Production: Outfits.studio

Motion Design: Elisa Ciocca (Outfits.studio)

Direction: Elisa Ciocca (Outfits.studio)

Production: Manuel Ammann (Outfits.studio)

Art Direction: Elisa Ciocca (Outfits.studio), Cyril Jaunin (23bis), Nathan Saurer (23bis)

Writing: Thomas Wiesel, Cyril Jaunin (23bis)

Sound design: Smider

Voice Over: Thomas Wiesel, Davide Gagliardi, Silvio Wey

Illustration & storyboard: Elisa Ciocca (Outfits.studio), Miriam Palopoli

See all
Services
Creative strategy
Creative workshop
Creative direction
Copywriting
Next project
 Terre des Hommes — Collaboration
Scroll